Naked Attraction: Channel 4 show returns and viewers observe 'missing detail' on female contestants
Dating show Naked Attraction has returned to Channel 4 and is causing just as much controversy as ever. 
The game show requires five people to stand in glass boxes, naked, while another contestant critiques their bodies and eventually chooses one to go on a (clothed) date with. 
In the first episode of the new series, six women were scrutinised by Dominic from the feet up, but viewers seemed confused by one thing in particular.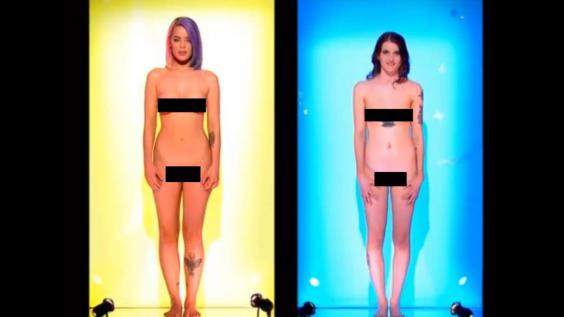 "Did pubic hair go extinct while I wasn't looking?" one viewer asked. 
"He's not wrong," another said. "What's so wrong about pubes?"
Your Science Is Bad @Er_Nope

Did pubic hair go extinct while I wasn't looking? #nakedattraction
kelly ❤️ @rubiedubie

Ffs here we go I love this programme do all men love completely bald ? #nakedattraction
It appeared that most of the women had chosen to remove their pubic hair (whether especially for the show or due to habit).
Dominic himself pointed out that they were "all very bare" and "looked very neat and tidy". 
A recent survey which looked at 4,146 respondents between the ages of 18 and 35 found that 46 per cent of men prefer women to go "completely bare", 30 per cent like it "neatly trimmed" and 12 percent prefer a "landing strip".
Just six per cent like a natural look, while a pretty appalling 30 per cent said the amount of pubic hair a woman could be a deal-breaker. 
Many critics have asked why Naked Attraction, which is presented by Anna Richardson, has been allowed back on TV.
Writing for the Radio Times, Ellie Harrison wrote that the show "just doesn't work" and criticized it for being "degrading and objectifying". 
The Daily Mail claims that the first episode alone showed "363 female genitalia shots and 166 penis shots".
Last year it was branded the "worst program ever shown on TV".