Top World's Sexiest Hotels - Cove Haven Resort, USA
Located in Pennsylvania, the Cove Haven Resort has a suite called the Champagne Tower Suite that is pure luxury.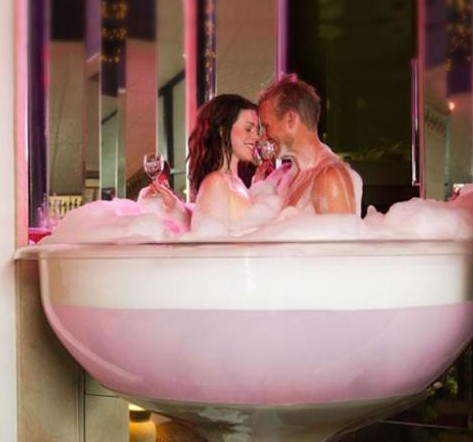 Cove Haven Resort, USA
How can you go you not fall in love with a suite that has a champagne glass spa bath standing 7 foot high AND a heart-shaped -pool?! Over four floors, the suite also includes a fireplace, sauna, massage table and so much more. The five other suites – while not quite as large – are no less decadent and will get you in the mood to make some sexy private holiday memories.  If a suite isn't really in your budget, there are plenty of other rooms that provide the sexy for a memorable getaway for two (or more, if you make sexy friends!).
 
While you're in the States, why not hit Sin City and check out a Purrfect LV party?